THREE COMPLETE LINES
Defined in Nature, Refined by Science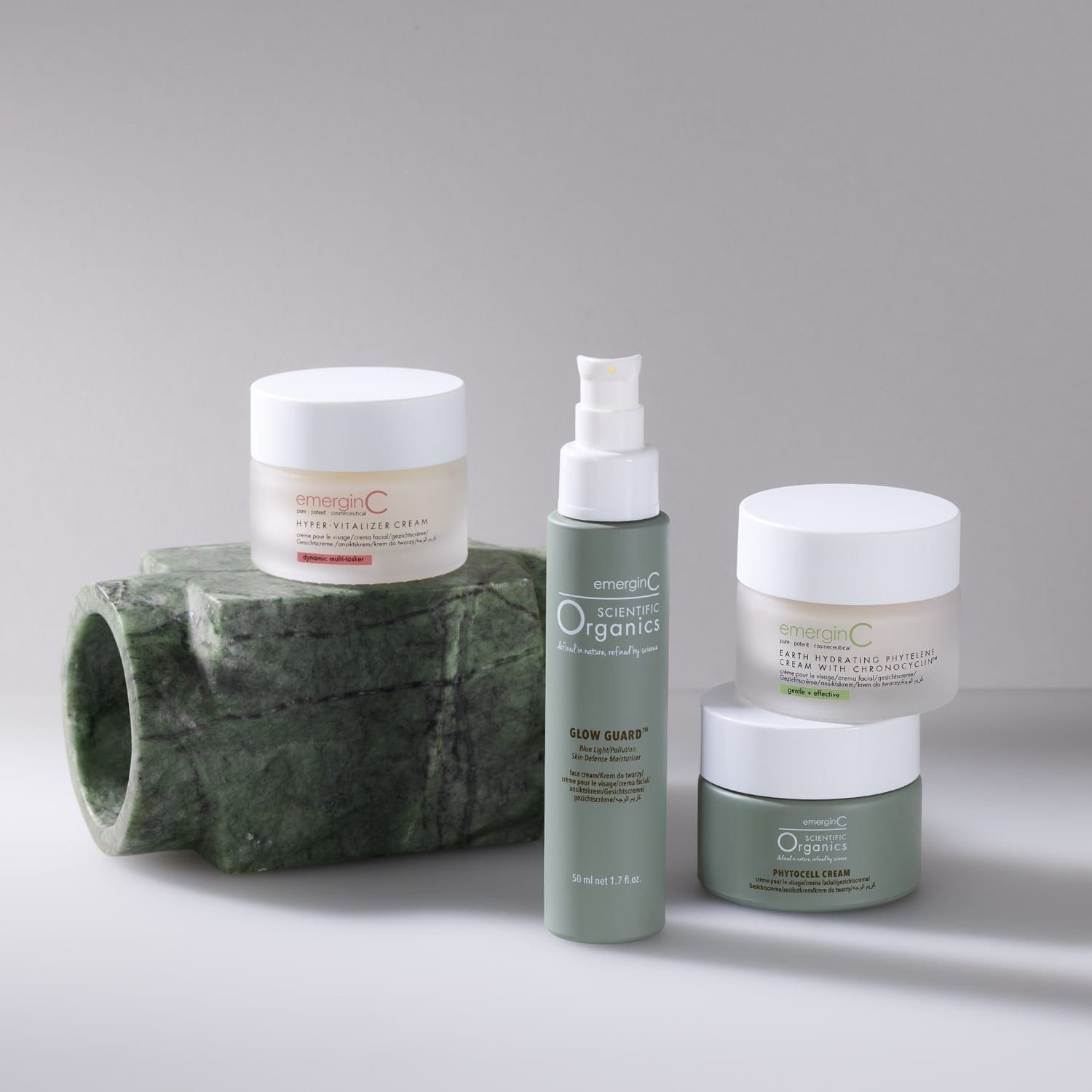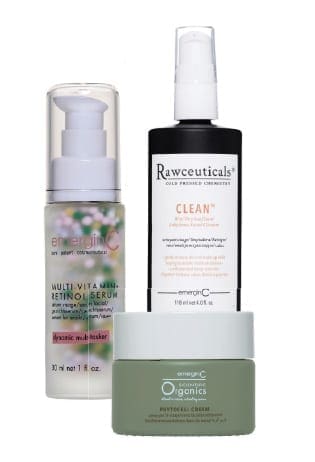 Defined in Nature, refined by Science
emerginC has three lines, the emerginC Signature line, the Scientific Organics line and the Rawceuticals line. With the second one, emerginC meets the growing demand for a truly effective green product. emerginC is one of the few organic brands on the market that is allowed to carry the cosmeceutical certification and thus has a pharmaceutical effect.
emerginC does not use any ingredient that may be harmful to humans or nature. The products contain no parabens, no artificial dyes and fragrances, are never tested on animals, are packaged in recycled cardboard and printed with toxic-free ink.
emerginC
CLEAN COSMECEUTICAL
The emerginC signature range contains a wide variety of active, cutting-edge products and in-spa treatments for all skin concerns, from acne to anti-aging. We are constantly on the lookout for new technologies and new ways to source and formulate with an eye to creating some of the best products out there, products that deliver the visible results you and your clients deserve.
All emerginC products are paraben-free, free of synthetic colors and fragrances, and we try to source naturally and responsibly wherever possible. Be it cutting-edge peptides and plant stem cells, potent botanicals, antioxidants and natural fruit acids, or one of the most active, stable vitamin C serums out there, emerginC off ers solutions for all your skin care needs.
ORGANICS THAT WORK

emerginC Scientific Organics is an active, naturally formulated, paraben-free and synthetic fragrance-free, result-oriented face and body line with a minimum of 70% organic ingredients in every item. Active ingredients include a wide variety of antioxidant-rich plant extracts, cutting-edge peptides, grape stem cells, natural fruit acids, spirulina, kombucha, goji berry, white and green teas, food-grade seaweed, aloe, pine bark extract, astaxanthin, vitamins, proprietary hydrating and brightening complexes, and more.
We are always looking to incorporate the newest technologies in natural and organic ingredients to deliver the results your clients deserve.
COLD PRESSED CHEMISTRY

emerginC Rawceuticals is a revolutionary range of advanced skin care that blends a wide variety of pure, active cold-pressed plant extracts with naturally-derived cosmeceutical ingredients for unparalleled results. Each product is crafted in small batches to ensure freshness and activeness, so the color and aroma may vary from batch to batch depending on when and where ingredients are picked.