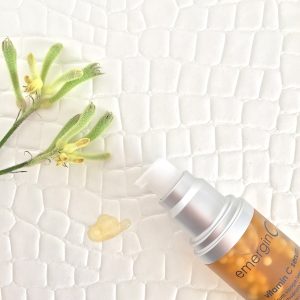 Let's talk serums
Op haar blog Chapter Fifty heeft Karin Barnhoorn een leuk onderzoek gedaan naar werkende anti-aging serums, en daarbij heeft ze maar liefst twee van onze top serums getest! Hieronder haar volledige review van onze producten:
Scientific Organics Peptide Booster
Another anti-aging gem from the Scientific Organics line of EmerginC skin care. This new Peptide Booster Serum targets the mature skin with natural (100%) and organic (70%) ingredients. Paraben free. It improves skin tone and texture, hydrates and actively fights the appearance of fine lines and wrinkles. As in tightening, brightening and firming.
The oily texture is lightweight and non-greasy. I find it easy to massage into my face, neck and chest.
Key ingredients are Colhibin PF™ peptide combined with red algae, pomegranate concentrate, kombucha and super-antioxidants.
Too bad I did not make a before-and-after picture since I really see the large pigmentation spot on my left cheek fade. Only within 3 weeks of use! This might have something to do with me ignoring the application tip that says one pump on a clean skin. Uh, I use two.
Available at indigocosmetics.nl € 89,00 30 ml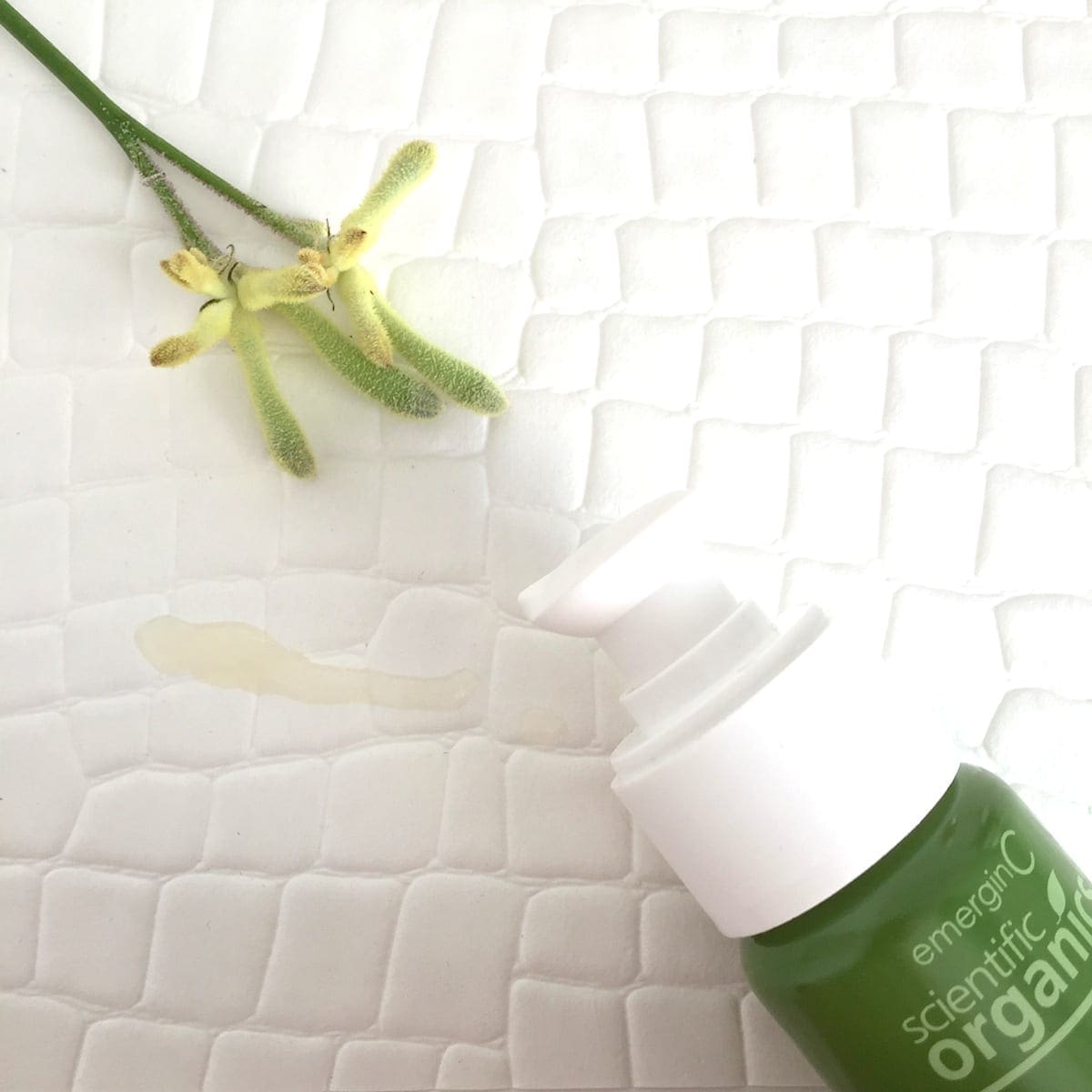 EmerginC Vitamin C serum
Golden oldie. It is now 20 years ago that the sustainable EmerginC brand started with the launch of this
Vitamin C serum
. We all know that vitamin C is crucial for both health and skin.
I brought this bestseller with me to South Africa last December. The
high concentration
of Vitamin C fights free-radical damages and is a key co-factor in the production of collagen.
The liquid gel texture is absorbed quickly, easy to use in warm weather and improves skin tone and texture. It fights sun damage and improves pigmentation problems. It really is an all-in-one product and perfect under my SPF50 day cream. You can opt for 12% or 20% Vitamin C serum, which are both very effective. The vitamin C is captured in little peptide balls and released only when broken for optimum effect. Paraben free.Available at
Indigo Cosmetics
€ 78,95 30 ml

Serum Tip: finish with massaging the back of your hands over your cheecks.
I think our goal is, well mine is, not to look younger but maintain a good skin condition. These two (red.) products certainly work. Or should we say a serum (and spf50) a day keeps the wrinkles away? And those who stay must be there for a reason.
~ Karin Barnhoorn, Chapter Fifty